Texas Bootmaking
We Support Texas Bootmakers!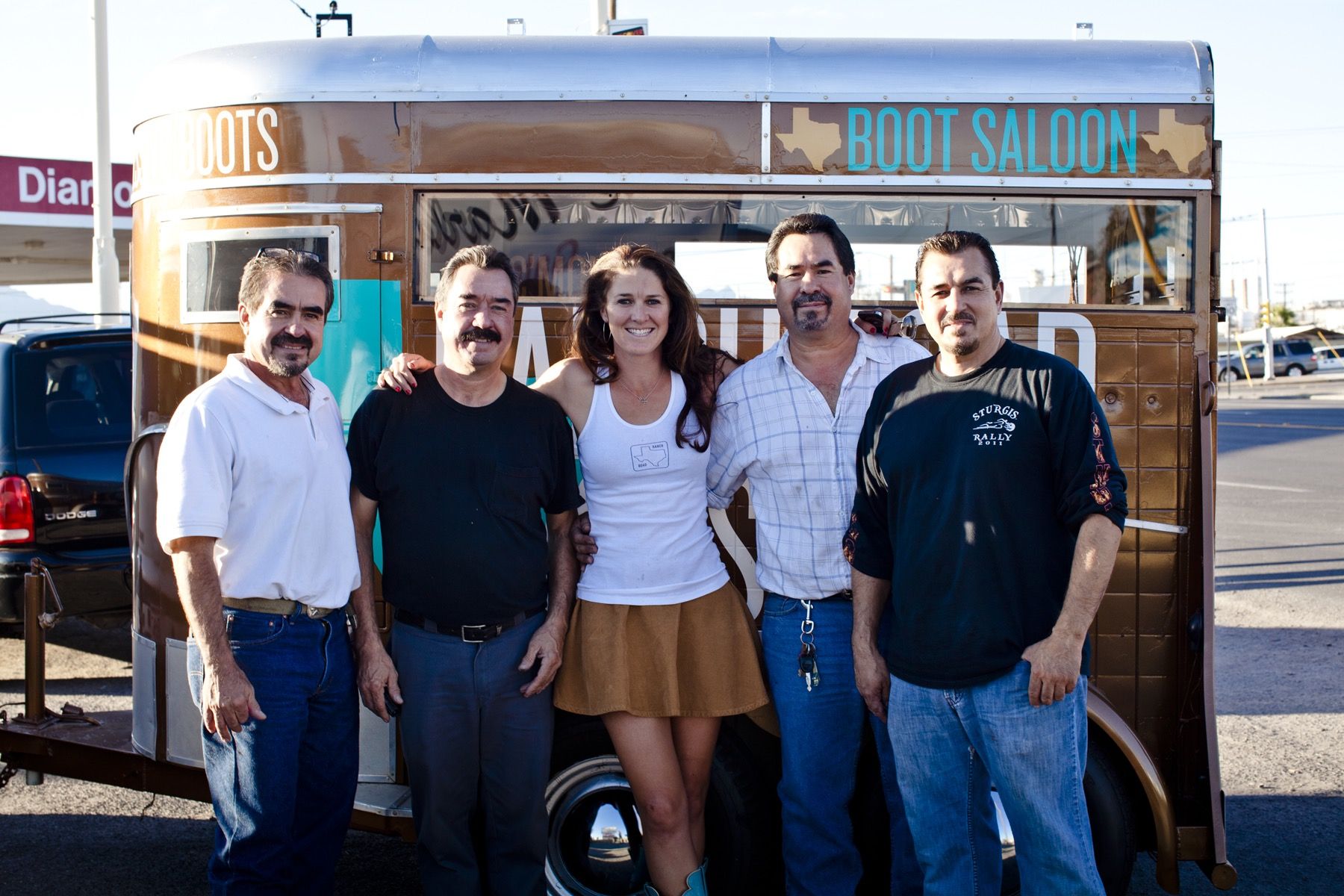 Meet the Makers
 George, Miguel, Mingo & Julio Jauregui with Sarah Ford, owner of Ranch Road Boots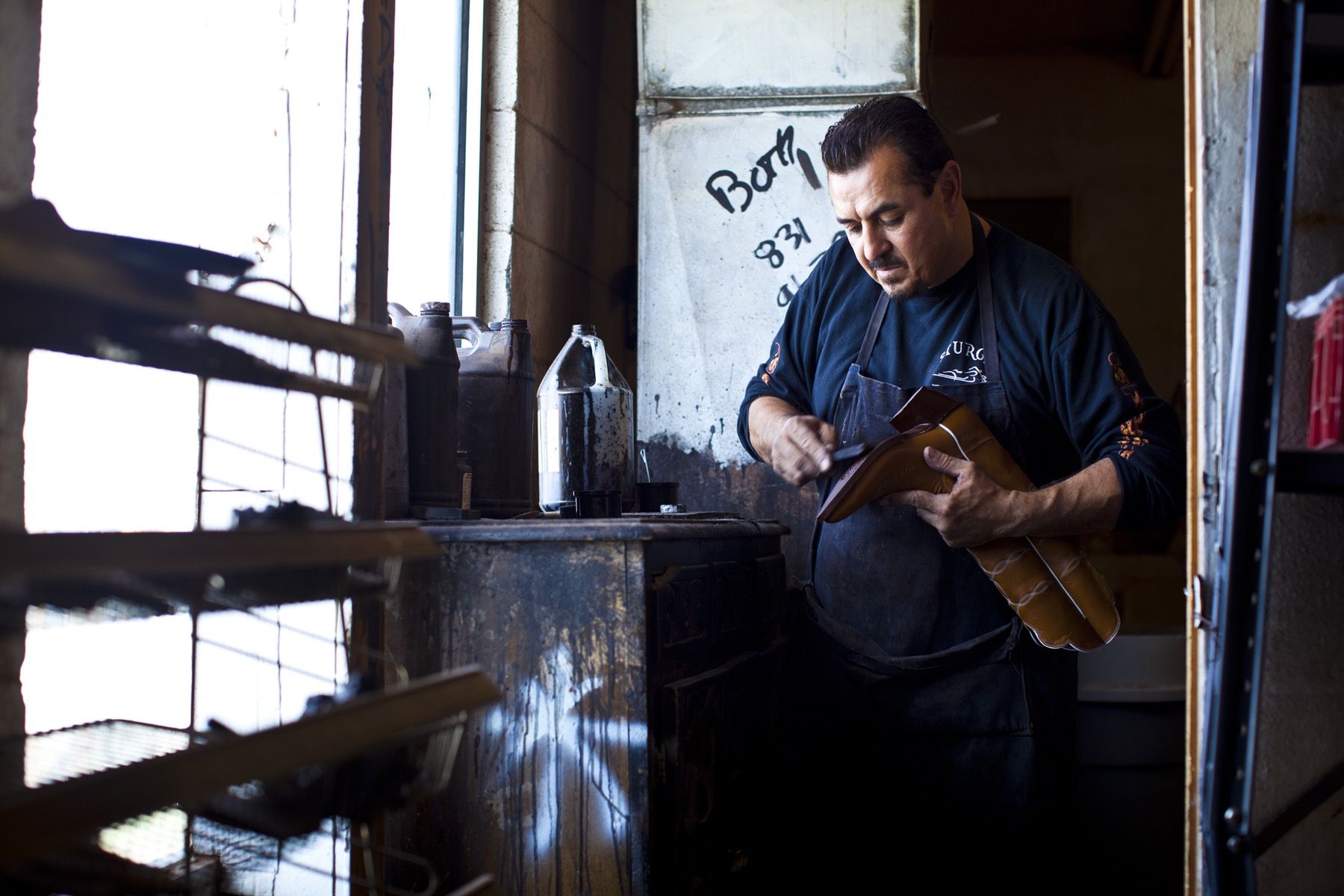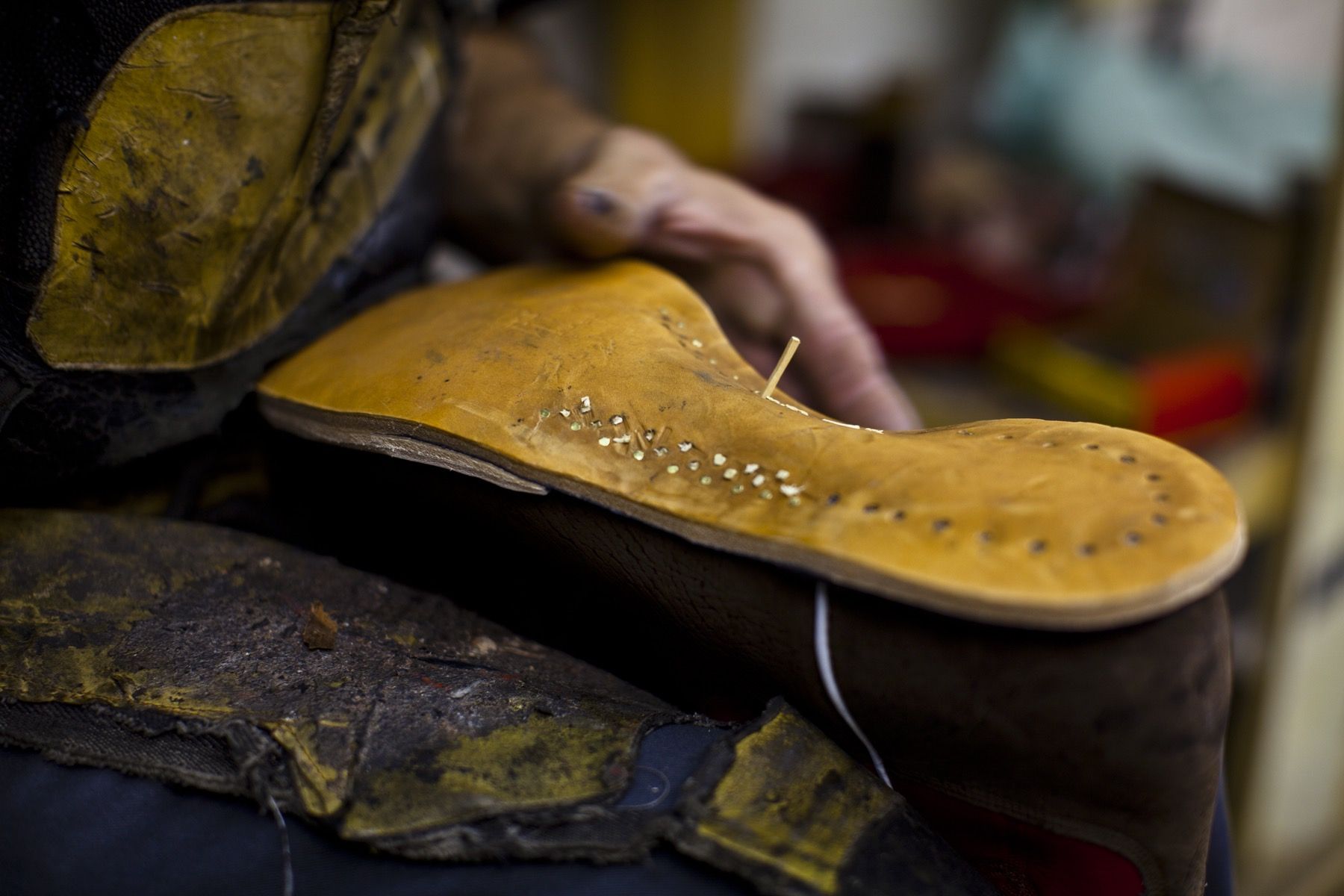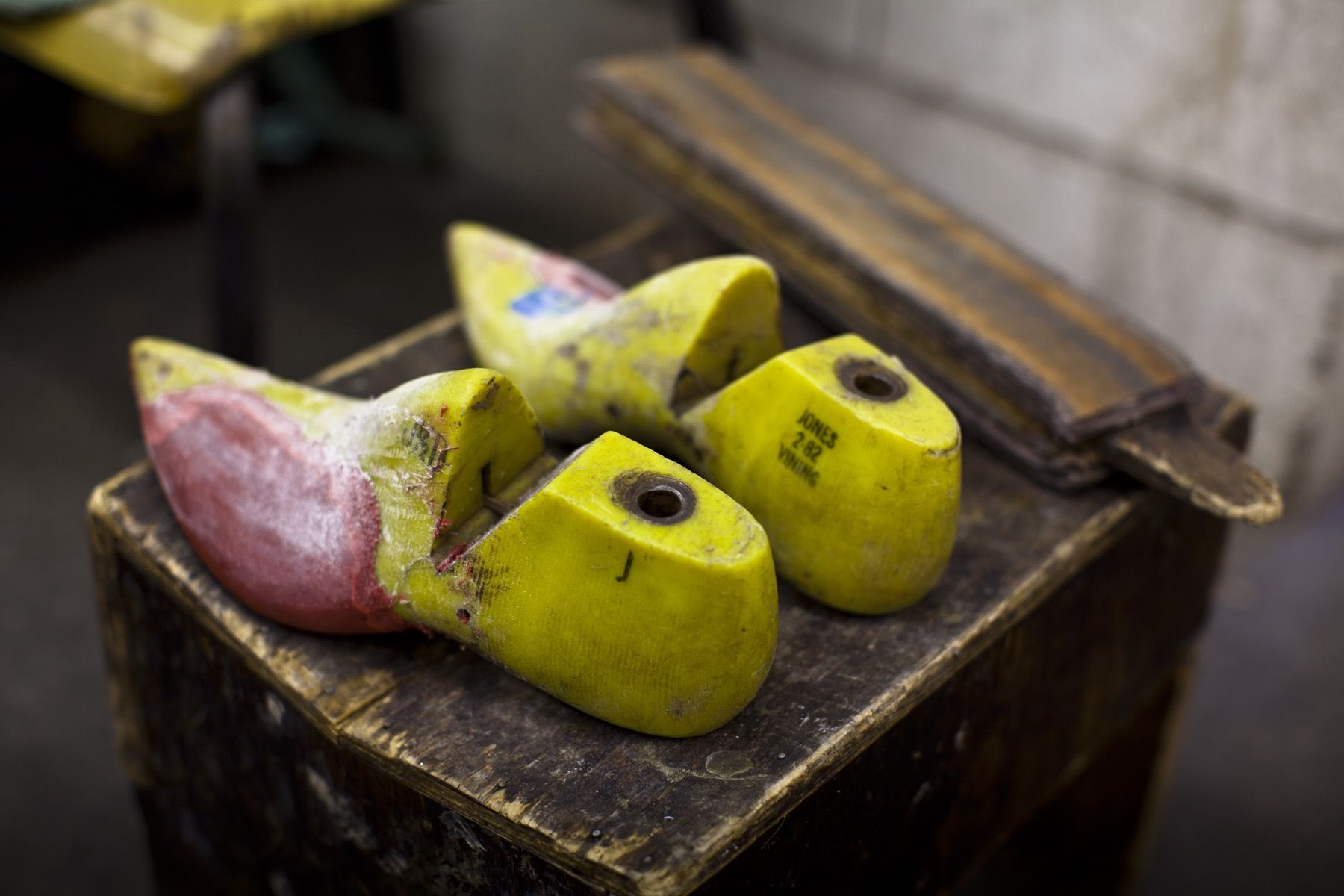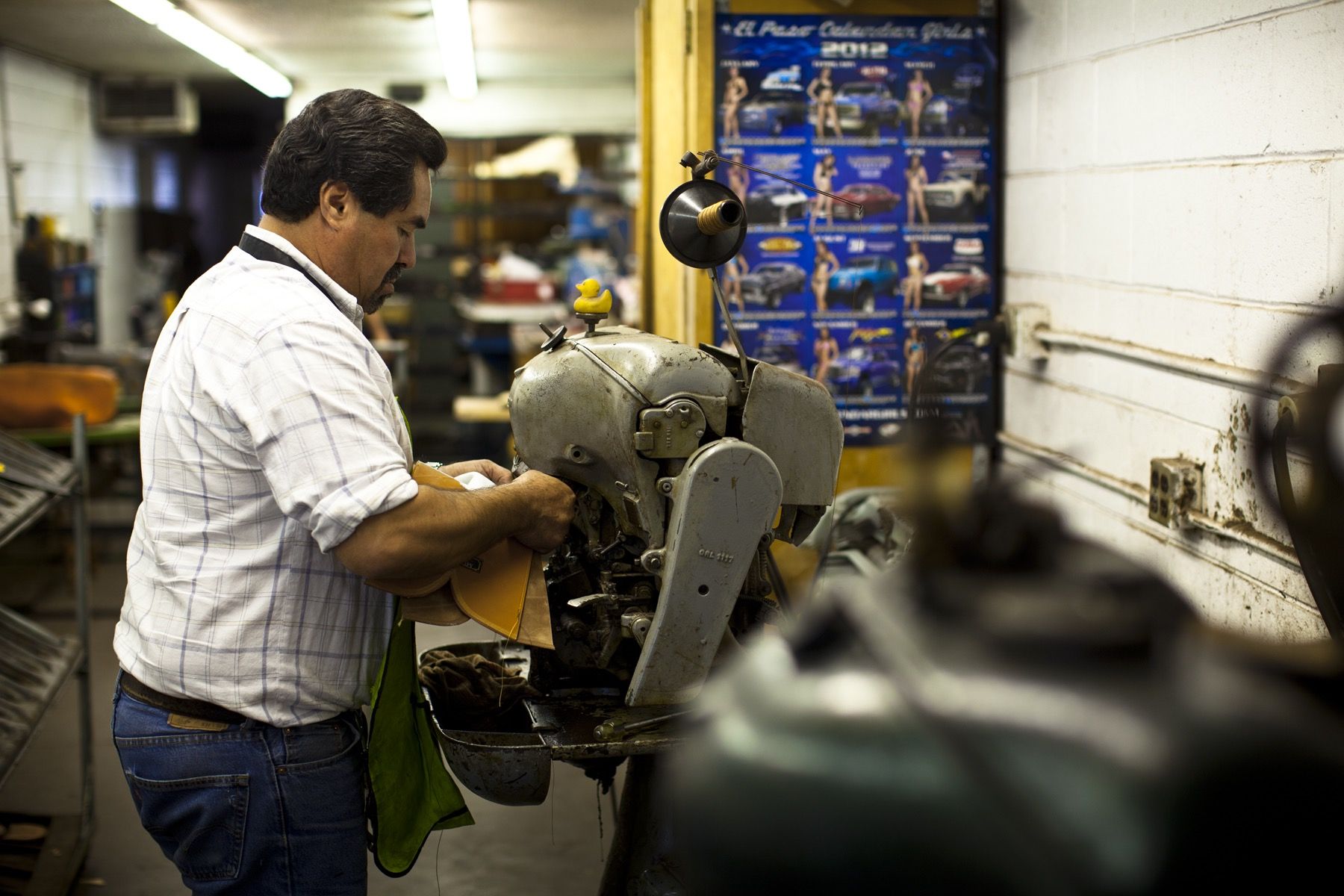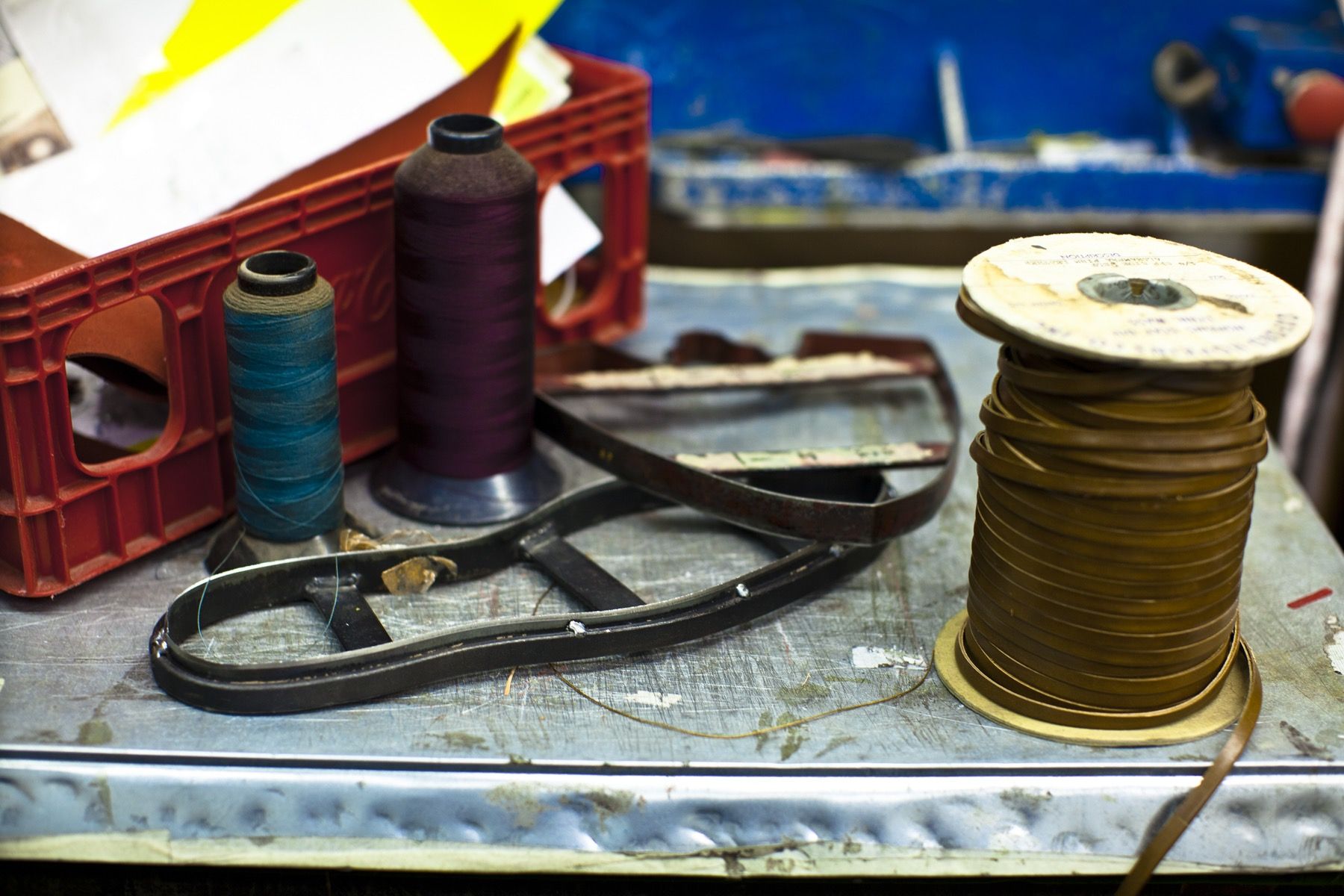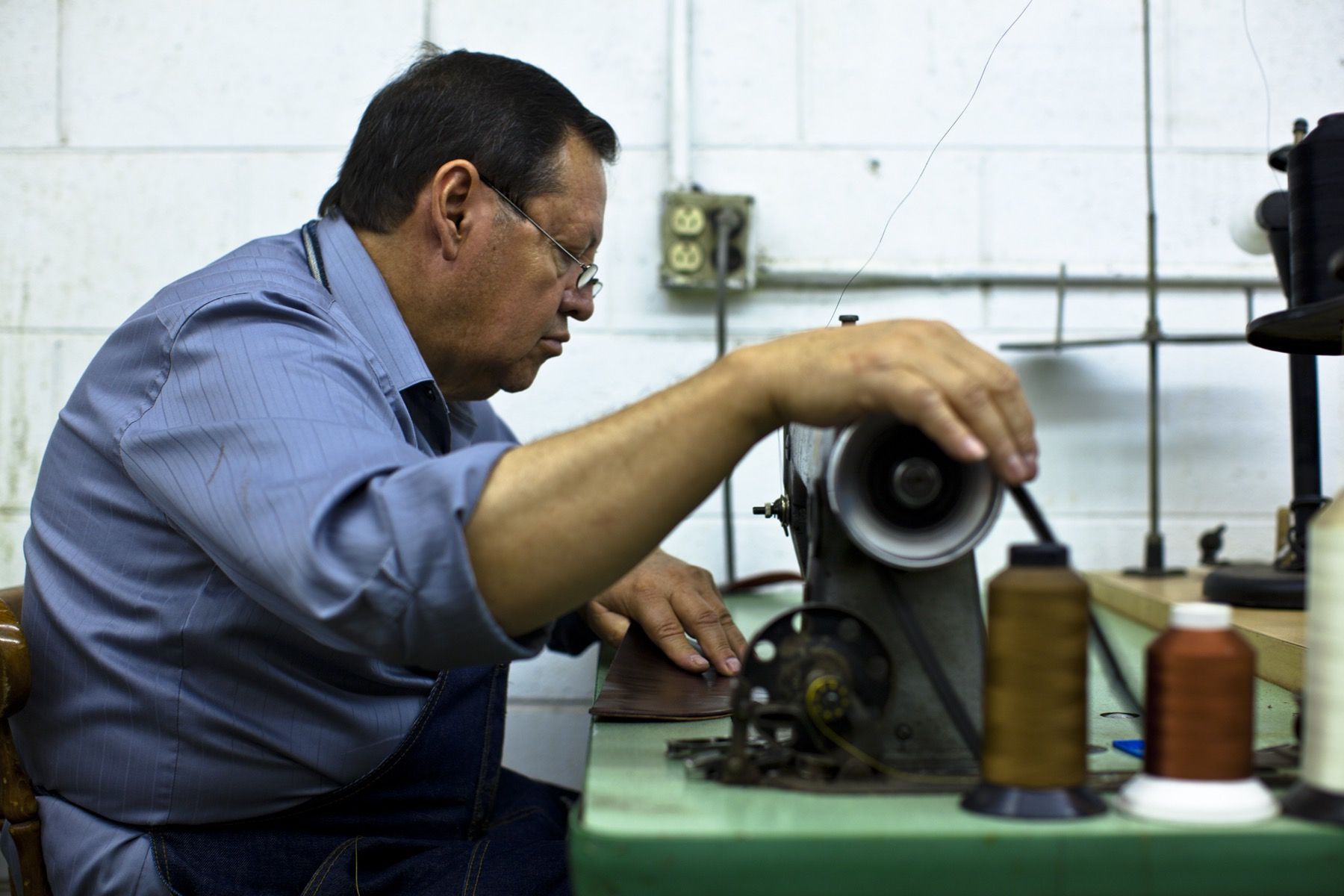 Keeping Texas Bootmaking Alive One Pair At A Time!  
Ranch Road Boots set out in 2012 designing and deliverying custom fitted boots.  In May 2017, we stopped taking new orders for custom boots.  
As a way to continue our support of the bootmaking tradition in Texas, you can order a Fit Kit from Ranch Road Boots and have a pair of custom boots made in Texas.  A Fit Kit includes everything you need to take and return your foot and calf measurements.  We send your measurements to Mingo's Boots in El Paso Texas.   George and his brothers make boots the old fashion way.  It's an art we don't want to see fade away in Texas.
 Included in a Fit Kit is measureing tape, measurement form & instructions, pencils and a pre-paid return label that goes directly to the bootmakers. Watch the 2 minute video of me taking a measurement at the bottom of this page.  Once they get your measurements, they will call you and, together, you'll be able to design the perfect pair with them - or get inspired by some of our designs below - if you have questions on the hide used in the photos, just give me a call and I can help.  They can do custom inlays for, say, a ranch brand, square toes, pointed toes, tall heels, low heels, high boots, short boots, etc.  Have your own hide? They can use that too.  Want a special color - send them a swatch and they'll find a close match.  Even the thread color can be customized (even a different color on each row of stitching!) You'll get a quote for the work upfront - and typically pay 1/2 upfront and 1/2 upon delivery.  Prices range from $900-$3,500 depending on the hide and intricacy of the design.
So why did we stop offering custom boots?
What makes custom boots so special - each pair is a unique piece of art.  After starting with only custom boots in 2012, I started keeping boots in-stock in standard sizing and needed to expanded my prodution base.  My understanding of this industry has grown since I made this video in 2012; I didn't fully appreciate back then how much is still done by hand by the bootmakers that build my in-stock boots today.  It's also a family owned and run shop - they've been making cowboy boots since 1913.  In 1911, on a visit to California the owner's grandfather saw the 'country boots' early Spanish explorers first introduced to the American west - and that American cowboys, like my Grandfather, made legendary.  Two years later, in 1913, he opened the bootmaking shop that makes my boots in Spain.  A 1939 photo of my granddad, Daddy Tom, and the cowboys he worked with on the Cargile ranches in West Texas grace the box of every pair of Ranch Road Boots. 
Thanks, Sarah